Von Der Treu

German Shepherd Dogs
Von der Treu German Shepherds is owned and operated by Steven Jackson. It is a very small hobby kennel that only does rare breedings or importing. Steven is not new to the breed. He is a multiple generation German Shepherd Dog owner. He was raised with the breed, his father was raised with the breed as well as his grandparents. It may have even began before then. Steven has been around German Shepherds his entire life and has always owned at least one. Along with owning them he also has been training German Shepherds professionally since 2006. Due to his extended experience with the breed from owning the breed and helping so many families with their German Shepherds over the years he receives a higher number of inquiries for shepherds to be trained. He also participates in Schutzhund, or now known as IGP, training with his dogs. He has an extended amount of experience training, raising and caring for the breed.
Steven believes the German Shepherd Dog should be a versatile breed who is highly trainable, good nerved, confident, loyal, balanced and stable enough to be a great family companion. The German Shepherd is one of, if not THE, most versatile breed of dog in the world. A breed who can do protection work, detection work, searching/tracking, herding, alerts, guide the blind and many other forms of work while also keeping the ability to be a safe and loyal family pet. It is a driven breed who likes to work, be active and being involved with their family/handler.
Von Der Treu German Shepherd's breeding dogs are all Hip and Elbow xrayed along with Degenerative Myelopathy (DM) tested. Each puppy comes with a 26 month hip and elbow guarantee (please inquire for details on this) and will take back any dog purchased from them at any time for any reason. Puppies are sold with AKC papers, microchips, de-wormings and age appropriate vaccinations. Puppies are placed in homes fit with the proper experience and lifestyle. Von der Treu reserves the right to decline the sale of any dog or puppy at any time for any reason. We strive to place puppies in permanent homes where they can thrive and reach maximum potential.
____________________________________________________________________________________________________
Last Breeding!

Solid Blacks and Bicolor Puppies




Angry Joe Vom Haus Ukres, BH, IGP1 x Axa Demi Moravia, BH
Kiera, AKA "Axa Demi Moravia, BH", is a Czech import dam who is Czech and West German Working Line. She is OFA Good hips and Normal Elbows. She currently has a BH title and is working on her IGP1 now. Kiera is the daughter of the famous Vrisco Niox. Vrisco is a Czech stud dog for the Czech Police breeding program, was a competitor in the Czech world Championship in 2014 and is used to produce all around the world. She is also the grand-dog to the famous Hoke Va-Pe with other top dogs in her lineage. Kiera is a gorgeous solid black with a stunning coat. She is high drive and has a nice edge to her when needed though can be social when appropriate. She is very high food drive and has very good prey drive. She does strong protection work, loves tracking and has natural flashy/prancing obedience work. Kiera has good nerves and great confidence with a super clear head. She possesses the highly desired off switch which makes her a great house companion as well.
Kiera is a good practical size at about 75lbs.
Axa Demi Moravia (Kiera) Pedigree

AJ, AKA "Angry Joe Vom Haus Ukres, BH, IGP1", is a borrowed stud! We are so fortunate to have the ability to use such a powerful male in our program! AJ is a super strong male bicolor working line GSD. AJ does great obedience, strong tracking and super powerful protection work. He has impressively full and super hard grips in his work. He is a very high drive dog. AJ has great nerves and is an extremely confident dog who is very civil with natural home protective tendencies. AJ's sire is the famous V Pepper von Kap Karthago, IPO3 who is a powerful dog known for having exceptional temperament and drives. Pepper performs impressive power in bitework but he also is known for producing top offspring. He also the grand-pup to the super famous Bolle Ja Na Ka and Lilo vom Heidhof who were both hihgly successful top competitors.
AJ has a short bicolor coat and weighs in at about 97lbs.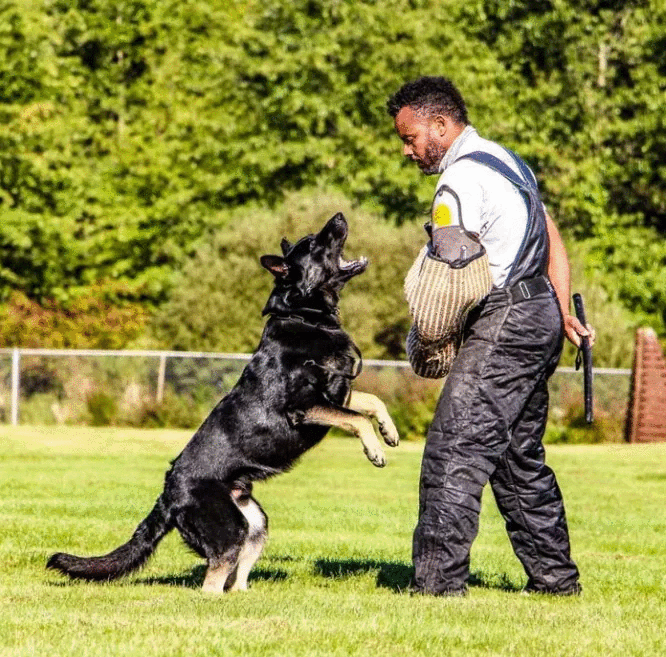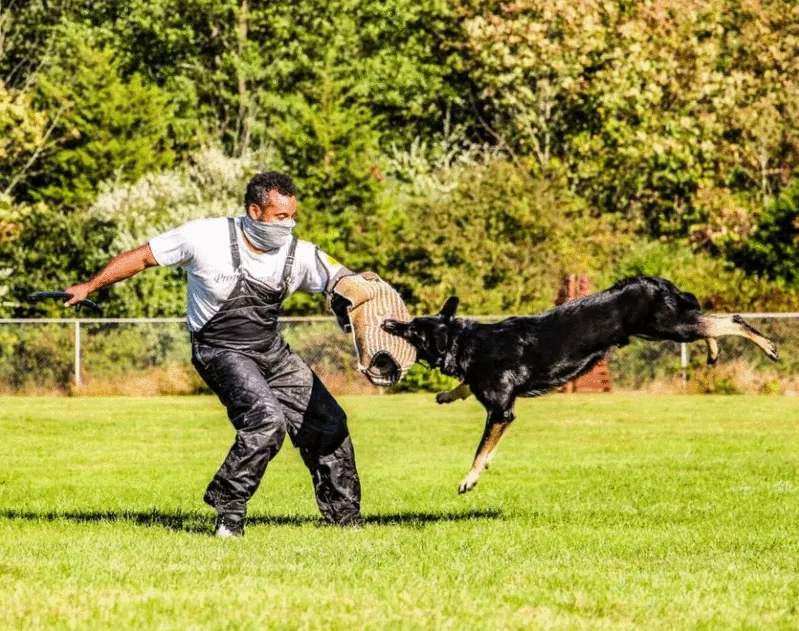 Please email inquiries to [email protected]
____________________________________________________________________________________________________






Our German Shepherd Pack!

Kiera, Axel and Aero
/